About this workshop
Immerse yourself in design development, screen printing and bag-making with Nicola Cerini. 
Over a period of three days, we'll delve into design heaven, screen print up a storm and make a beautiful crossbody bag using your very own designs created from scratch! 
On day 1, we'll explore some fun design development techniques using a variety of techniques including drawing, mono printing, collage, and cut paper. This is an experimental day where happy accidents and magic can happen!
On day 2, we'll learn to screen print! We'll play with a simple and effective Screen-Printing technique using cut-paper stencils to create beautiful prints ready to turn into a bag. You'll print fabric for your bag, along with a linen tea towel and denim apron with the designs you've created in the workshop.
On day 3, we'll make a crossbody bag by assembling the printed fabric you created and leather components into a functional and stylish accessory. 
Required skill level
No previous experience required
What do I need to bring?
Snacks, lunch, water bottle, notepad and pen. All materials are provided but if you have some special plain or textured fabric you'd like to print on, feel free to bring it, along with an apron/old shirt.
Clothing guidelines
Please wear old work clothes and bring an apron/old shirt. Closed toed shoes required.
You will learn
You'll learn how to create a design appropriate for stencil screen printing, how to create a paper stencil using a cutting scalpel, how to screen print on fabric and how to make a crossbody bag using a sewing machine
About the instructor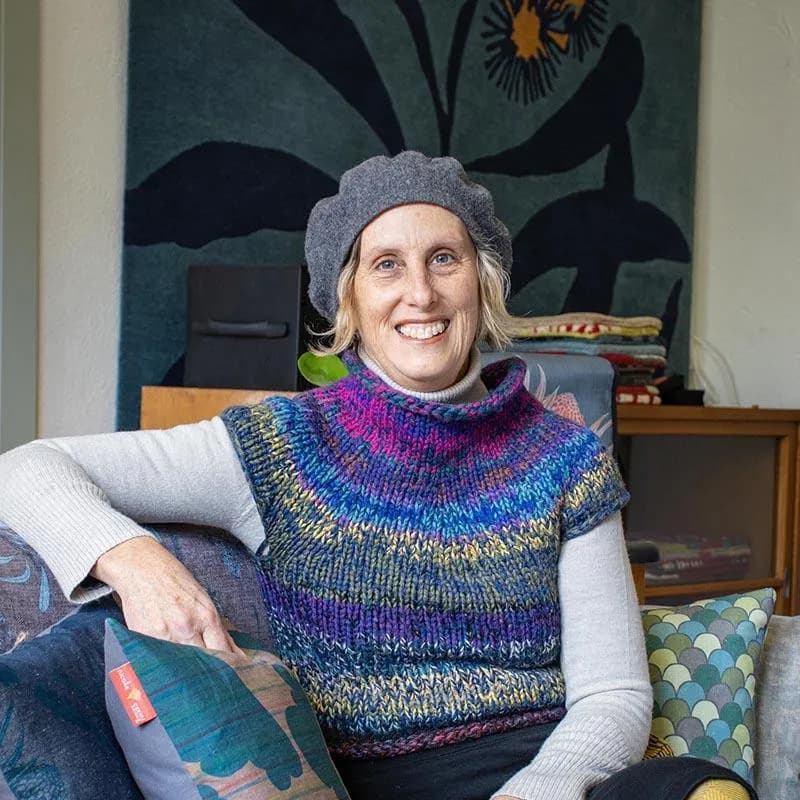 Nicola Cerini
Printed Textile Designer
More info
You might also be interested in