About this workshop


In this 2-day workshop, you will work with leather carver, Laszlo Rideg to create your own notebook cover.

You will use traditional hand tools to carve and stamp a design into two pieces of leather to create a front and back cover. Then you will stitch the pieces together with leather lace and apply hardware to complete your notebook cover.

At the end of the workshop, you will be able to take home your finished piece. 
Required skill level
No previous experience required 
What do I need to bring?
Snacks, lunch, water bottle, notepad and pen
Clothing guidelines
Workshop appropriate - closed toed shoes, no hanging jewellery, hair tied back
Maximum class size
Small class size – 6 participants max
What is Included
All instruction, tools and materials provided
You will learn
You will learn traditional leatherworking techniques including carving, stamping and stitching using hand tools.
Morning tea/lunch info
A lunch break and morning tea break are included with morning tea provided each day
About the instructor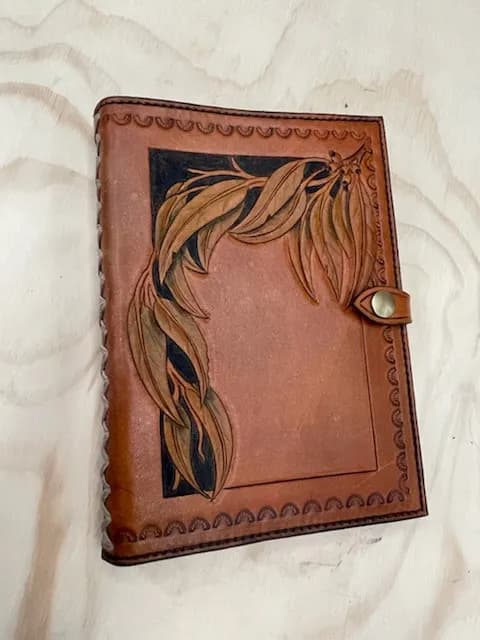 You might also be interested in