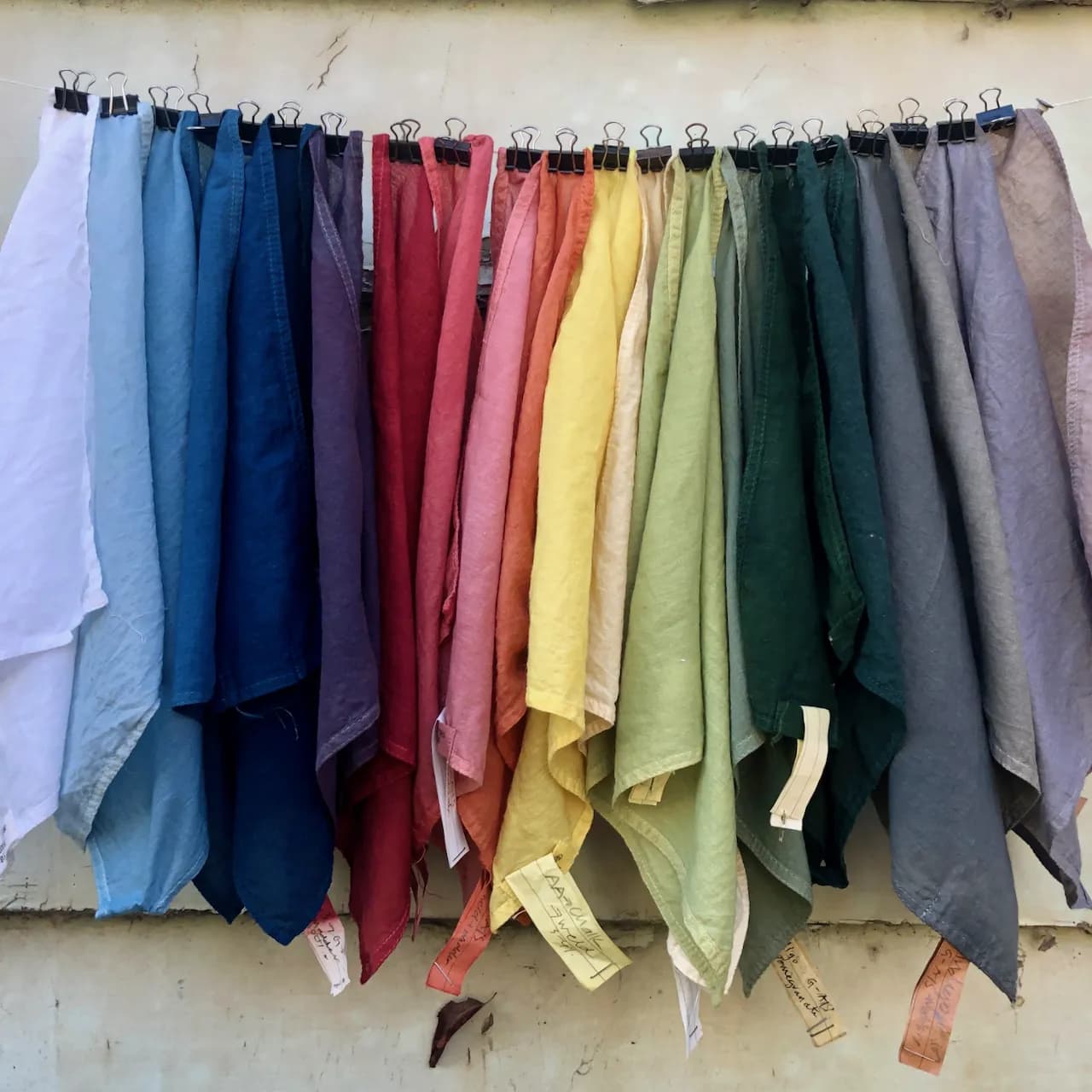 As a recent participant in the 2023 Winston Churchill Trust Scholarship, Rare Trades Centre artisan Heather Thomas gathered knowledge in established natural dye practices in Japan and the United States.  
Inspired by this newly acquired knowledge, as well as the historic dye notebooks of early Ballarat entrepreneur Eady Hart - which Heather viewed through the Australian Centre for Gold Rush Collections - Heather's recent Natural Dye Colour Rainbow Workshop at the Rare Trades Centre was a sell-out.
A condition of the Churchill Scholarship is that recipients contribute those learnings to develop sustainable capacities in their local region. Heather's planned series of Rare Trades Centre Natural Dye Workshops are one component of her projected roll-out of collaborations to develop and strengthen regional skills in her area of expertise.
In her June 2023 Churchill Trust Scholarship Report, Heather wrote:
From July 2023 I will be delivering a schedule of workshops with the newly-established Australian Centre for Rare Arts and Forgotten Trades (the Rare Trades Centre) located in Ballarat. This centre was born from the need to establish a home for traditional craftsmanship in Australia. It aims to be a nationally significant facility to teach and learn heritage practices and to connect with contemporary practices that have roots in the past. As their mission statement says: 
"The Rare Trades Centre works with leading practitioners to protect, promote and pass on rare arts and forgotten trades. The Rare Trades Centre champions traditional craftsmanship and we intend to safeguard rare trades and forgotten arts for the future. We aim to do this by giving everyone the opportunity to learn traditional craftsmanship, providing a world class education facility and making a home for creatives to meet, teach and collaborate."
You might also be interested in