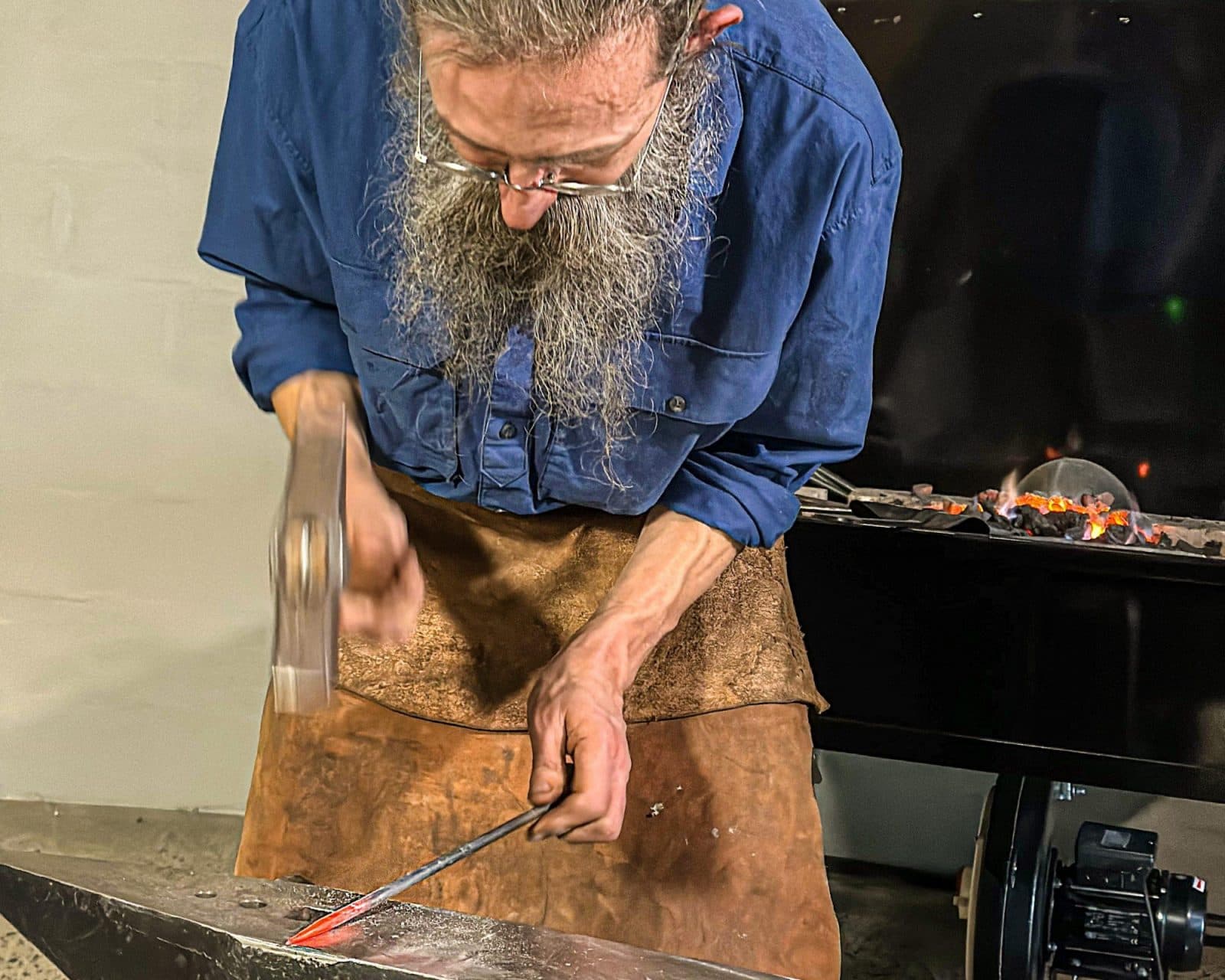 The long-awaited day has come, and the Rare Trades Centre Metal Machine Room Coke Forges are ON!
In fabrication since last year, the new and shiny coke forges were finally delivered to the Centre in early June commissioned from artisan Glenn Simpson of Simpson Timber & Steel.  Note: Glenn also made our amazing work tables as well as used his incredible expertise in fabricating other Rare Trades Centre equipment.
The new forges are locally built to a traditional design from England and feature a simple water-cooled fan-fed fire bed that draws on historic forge construction.
Sovereign Hill wheelwright and blacksmith Justin McCann immediately went to work with firebrick and sand, building the fire bed within the forge in preparation for its eventual use. 
Then as part of the process of documenting safe operation of the new equipment, Justin was joined by fellow blacksmith Tim Bignell for a day of flames and hot metal and hammering – including use of the Anyang Power Hammer.
Justin and Tim tested both the capacity of the forge and its operation in conjunction with the Power Hammer and within the confines of the Rare Trades Centre Metal Machine Room - and we're proud to report that all passed with flying colours.
Final commissioning of the coke forges means that the Rare Trades Centre will now be positioned to support full metal forging and blacksmithing operations, and able to offer these disciplines as workshops into 2024. We are already talking with select blacksmiths, and plan to have new workshop proposals available for booking in the next few months.
Fans of the Forged In Fire TV series should definitely keep their eyes on the Rare Trades Centre website for their opportunity to get down with flames and hot steel. Sign up to our mailing list to make sure you don't miss out.
Anyang Power Hammer
Blacksmith Tim Bignell tests the Anyang Power Hammer with hot metal from our forge.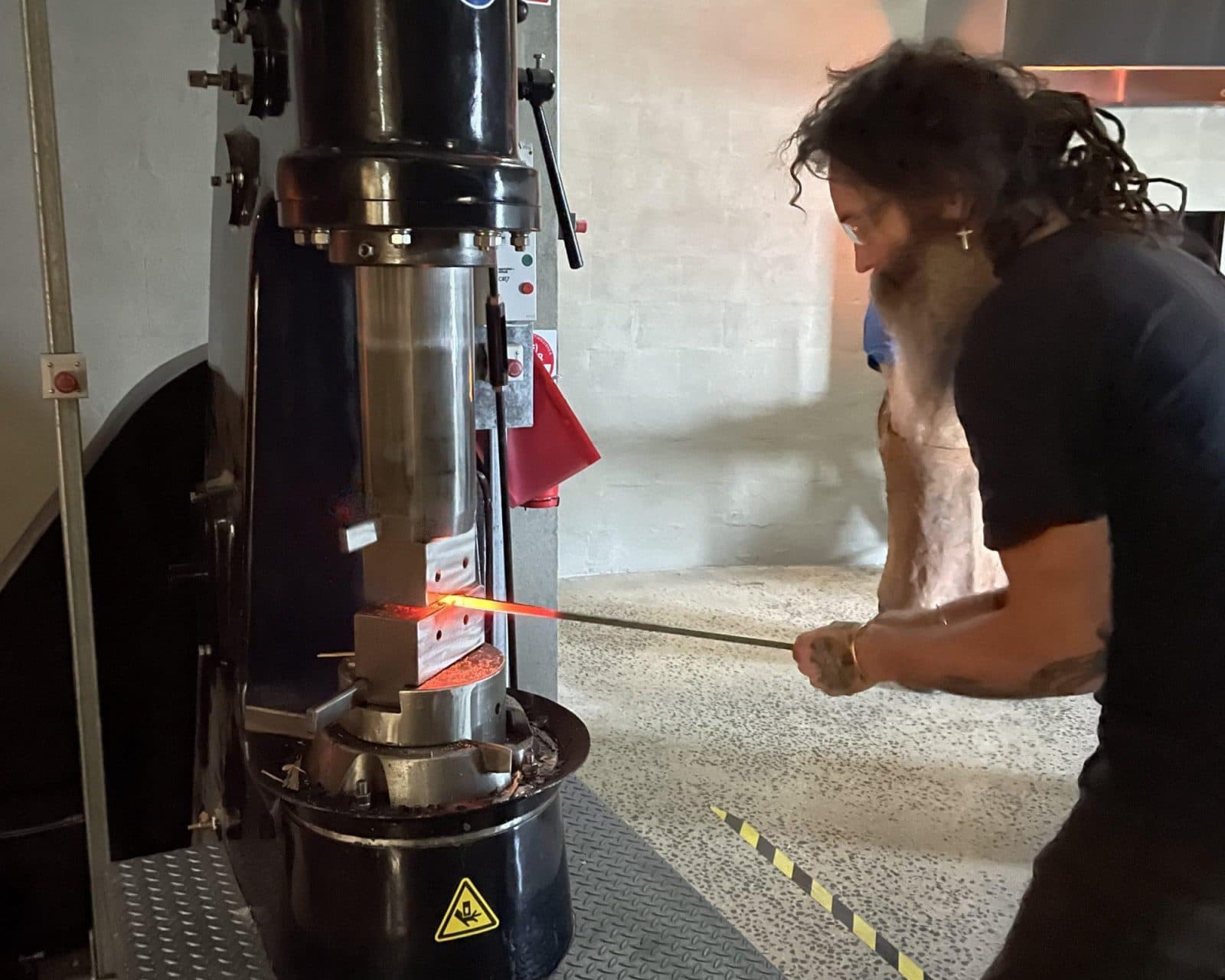 Simpson Timber & Steel Coke Forges
Wheelwright and blacksmith Justin McCann fires up our new coke forges for the first time.
You might also be interested in